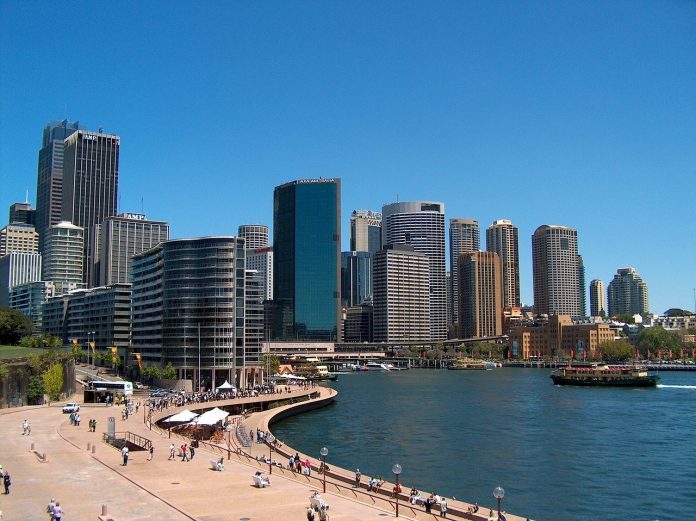 City of Sydney – Things to do in Australia Sydney
If you are planning to visit australis, then let's find out what things you need to do in Australia Sydney.
Sydney is known as "The Emerald City". Its most famous attractions are "Opera House, Harbour Bridge, Royal Botanical Gardens, Luna Park, Beaches & Sydney Tower. Tourists have options of buying Souvenirs such as "Camphor Cutting Board, Opals, Ugg Boots, Dinosaur Designs, Akubra Hat, Ken Done, Kangaroo Leather Purse, Penfolds Grange Wine and many more.
Multi-cultured people are living in Sydney, so the street foods have many varieties such as "Chinese, Indian, Japanese, Italian & Australian, etc". But if you prefer especially Asian foods then you can visit Chinatown in Sydney. There you can find many Street Eateries, Restaurants, Shopping Centres & Chinese Cultural activities, etc.
Best time to visit Sydney: Weather, Temperature
Sydney is one of Australia's largest cities. Sydney is the capital of New South Wales. Its weather in January hot & wind cold weather is in July. Wet weather is in June and it has approximately 134 days with rain every year. Generally, the best time to visit Sydney is from September to November & March to May, during this period its temperature is comfortable for tourists.
Things to do in Australia Sydney
Following is a list of the things that you must do in Australia Sydney.
1. Opera House
Australia's number one tourist destination and it officially established in1973. It is a performing art center with multiple venues, it has a unique building structure. Opera House's architect won the Pritzker Prize in 2003, Opera House recognized as "World Heritage Site" by UNESCO in 2007.
It hosts nearly 1,500 performance yearly, approximately 8 million people from all over the world are visiting Opera House yearly. During Christmas season its fireworks & decorations are extraordinary, many people are visiting Opera House to experience the unforgettable memories of Christmas Eve.
Daily tours to Opera House are available between 9 am to 5 pm. Tour duration is 1 hour and standard entrance tickets are available for Adults & Children. Also, you can buy tickets online from Opera House Site.
2. Sydney Harbor Bridge
Harbor Bridge is an iconic landmark of Sydney. It officially opened in 1932, its nearest attractions are Opera House, Port Jackson Bay & Harbor. The Harbor Bridge added to the Australian National Heritage List in 2007. The combination view of Bridge & the Bay during night time is adorable and people. Whoever visit Opera House also can visit Harbor Bridge, visitors can climb the Bridge and can experience an Eagles Eye view.
There are many packages available for Harbor Bridge Climbs such as " Summit, Summit Express, Sampler, Special Events, etc..". Tickets are available for Harbor Bridge entrance and the price may vary as per the selected package.
3. Royal Botanical Garden
This garden is one of the most visited attractions in Sydney. The Royal Botanic Garden established in 1816. This is the oldest botanical gardens in Australia, built-in 30 hectares of the land, inbuilt hub. Calyx has food, shopping, events, etc.
Also, you can discover the garden with selected tours such as "Aboriginal Heritage Tour, Behind the Scenes Sensory Tour, Aboriginal Bush Food Experience, Guided Walks & Exclusive Group Tours", selected tours to be booked in advance, fees may be applicable at the time of booking. Apart from this, you can visit the garden with an entrance ticket, also your children could learn more about plants, bush foods, science, etc.
4. Luna Park
This is one of the most visited Amusement parks in Sydney. It has many rides such as "Pirates Revenge, Volare, Joy Wheel, Tumble Bug, Wild Mouse, Rotor, Hair Raiser, Dodgem City, Devil's Drop, Moon Ranger, Tanago Train, Spider, Whirly Wheel, Ferris Wheel, Coney Island, Slides, etc. And you can plan your travel during summer, season, so you won't miss any best rides, also inside the park.
There're best eateries, shows, games, parties, celebrations and many more things to do. There're plenty of options for selecting passes, so height basis passes are available such as "Red Pass for height between 85cm to 105cm, Green Pass for height between 106cm to 129cm & Yellow Pass 130cm+". The annual pass is recommended for regular visitors.
Still, you can be young, so this for all young minds, no age barriers…many more promotions & deals.
available for online purchases, so you can visit Luna Park site for more details.
5. Sydney Tower
The Tallest tower in Sydney, 309 meters above sea level. The tower is known to people as " Sydney Tower Eye" and this is one of the best tourist attractions in Sydney. Inside the tower you can buy things at shopping centers, can dine at restaurants, Sydney Tower itself has its observation deck, skywalk and ride attraction "Oztrack", etc. No age barrier you can experience all the attractions in one place,
There are tickets available for attractions. You can choose your own selection and also you can purchase tickets online from the Sydney Tower site. Many discounts & deals are available for online purchases.
Still, you have many things to do in Sydney, Red Kangaroo is a national animal of Australia. Whenever you think about Australia hope you will remember only Kangaroos. So, you can visit Taronga Zoo and can see Kangaroos & many more animals. There are many beaches in Sydney such as "Tranquil Bays, Surf Beaches, Bondi, Manly & Secret Beaches, etc. You can enjoy the beauty of beaches and can surf for hours, and can play beach games, etc.
Sydney's nightlife is more attractive and colorful. There are many night clubs, parties, events, during night time the beauty of Port Jackson Bay & Harbor Bridge rocks. Don't ever miss these sceneries in your life and hope you enjoyed the best of Sydney. One of the best tourist destinations in the world is Australia, plan your next visit to Sydney, Australia.
Hope this article is more useful for people who are planning to visit Sydney. They might now be well aware of the things to do in Australia Sydney.