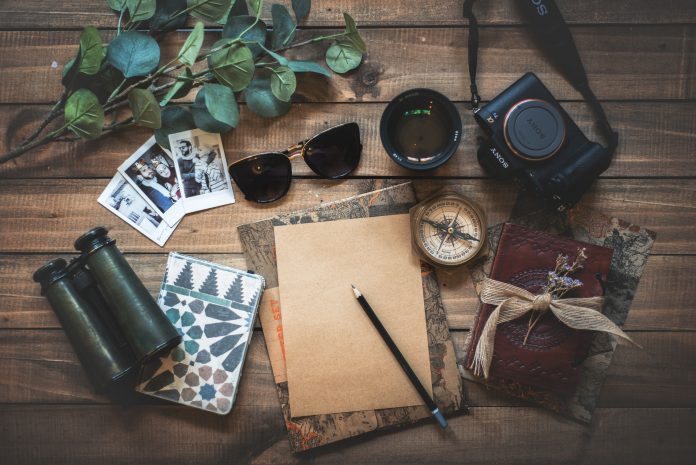 Travelling around the world is one of the most wonderful experiences that you can add to your journey of life. You maybe plan to travel solo backpacking or with a partner or with a group. Whichever category you fall in to, we are going to share with you some tips and ideas that are vital to consider when planning your trip. let's just get stared;

1. Research
Know before you go. Researching beforehand would make everything easier and you are less likely to fall to trouble. Google the scams first also the Places you plan to visit, weather conditions, political conflicts and reviews and experiences of other travellers can give you a rough picture of what you are going to experience.

2. Websites and Apps
To travel from your home country to whatever destination it is highly recommended travel safe apps with your phone. These help you to communicate on the way, pre-book places to stay and compare the prices, navigate to destinations and plan your whole trip.

3. Travel Insurance
Don't hesitate to invest in travel insurance, they are covering you from any travelling risk including stolen luggage, cancellations and most importantly unexpected medical costs that you may be expected to settle in a foreign land.

4. Doctor and Medication
See your family doctor and check with immunisation vaccines before you leave. Better to discuss your health conditions and get instructions so that you don't fall sick Everyone know when you travel things don't run smoothly coz you face problems with bowel movements. Psyllium husk comes in handy in this case, you only have to put a teaspoon in a cup of water and take it twice a day.in four-five days this will come back to normal.

5. Bank
Discuss with your banker beforehand So that they won't freeze your bank account when you're gone for a long time, it is really annoying. See if they have any bank account types that help you with withdrawing money without charging or be any support in your travelling destination.

6. Visa
Research the visa requirements of all the countries that you are planning to visit before you actually leave. Visa on arrival can be different whether you arrive by air or by land. Check with the embassy of your local home country if you know that you're going longer than a month that you might be wanting extended visa.

7. Planned Entry and Exit
Some airlines can be really strict with this one. They require that you have a flight into the country as well as out of the country. You can try purchasing only a one-way ticket, people do this all the time but you do run the risk of them making you purchase and exit ticket on the spot which can sometimes be more expensive.
9. Clear Cache
If you've been searching for flights but haven't bought anything clear your internet cache before you make any purchases. This can slash the cost of flights significant amount sometimes.

10. Make Copies
Scanned copies of your passport.ID s and important documents and keep a copy with you all times. Also, email a copy to yourself.

11. Back-Up
Back up everything that's on your computer, tablet or phone that you are planning to carry with you before you go on to an external hard drive. That way if you lose anything or if it gets stolen you have originals information stored safely somewhere.

12. Pack
Seriously, under pack. Pick carefully your essentials including clothes, cosmetics and electronics. Everything you are going to be needed is there, yes in Asia also and it is a lot cheaper. Include a sweater coz it can be really cold in the night time also in air-conditioned buses and plains Taking a microfiber towel is lightweight and quick to dry. Pair of earplugs is a must when you are in a noisy hotel room or you want to relax undisturbed
Definitely take a good battery bank so you can change things when you are on the way it is a lifesaver.