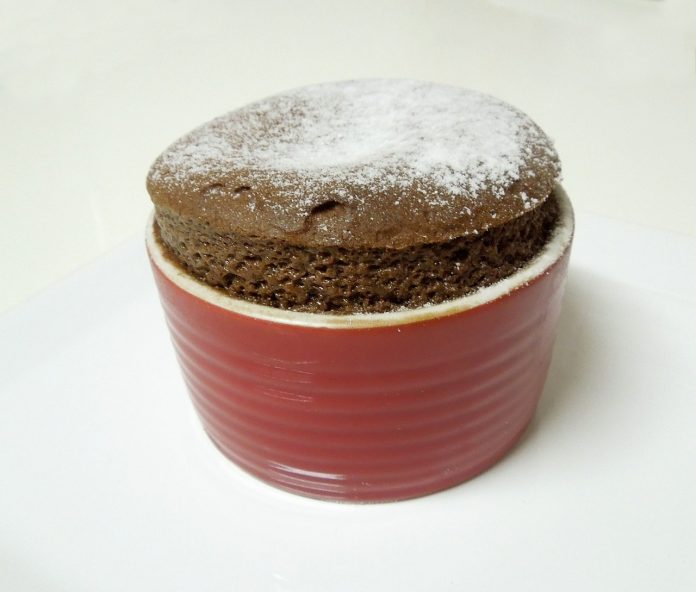 Basic Soufflé Recipe
Fluffy and puffy yet crispy and light…let's talk about the perfect soufflé, shall we?
We usually bring you articles more towards Travel and Native food but this time our Editor panel could not help them writing this article so we decided to publish it.
Originating from 18th century France literally meaning to blow or puff this dish is prepared as a main course or sweetened as a dessert. Regardless, the soufflé has a special place in the books of culinary classics. They are thought to be volatile and difficult to make but this simple and straightforward recipe will help you beat away an easy but amazing result!
Ingredients
4 large eggs, plus 3 large egg whites (at room temperature)
3 T butter+ extra for buttering
3 T all-purpose flour+ extra for sprinkling
1 ¼ cups heavy cream
2 T sour cream
½ t mustard powder
¼ cup cheese of your choice
Sprinkle of chili powder
½ t lemon/lime juice
Method
Preheat oven to 375° F (190° C).
Butter your dish and sprinkle some flour on the bottom and sides. Place the dish in the fridge.
Melt the butter. Then add the flour, salt, and pepper. Mix for a smooth paste (until it becomes bubbly).
Add cream and continue stirring over low heat until there comes a boil (around 3 minutes).
Continue until you have a smooth and thick mixture. Pour this into a large bowl to cool. This is your base.
Separate the eggs. The yolks are for a rich base. The whites are for height. Important stuff, make a note.
Beat the egg yolks and add in sour cream, mustard, cheese and a dash of chili powder.
Add the egg yolk mixture into your base mixture, stirring lightly. You can add any other finely chopped ingredients you like at this point.
In a stainless steel bowl, using an electric mixer, beat the egg whites. Continue beating just until stiff. Add in juice and beat until just combined.
Add one-third of the egg white mixture to the base mixture to lighten it scooping from the bottom of the bowl to the top to combine both mixtures. Be careful not to over mix.
Follow by adding remaining mixture carefully folding it into the base mixture.
Scrape into the prepared dish. Keeps sides of the dish clean. Pop it into the oven for 25-30 minutes until puffy and golden. Serve.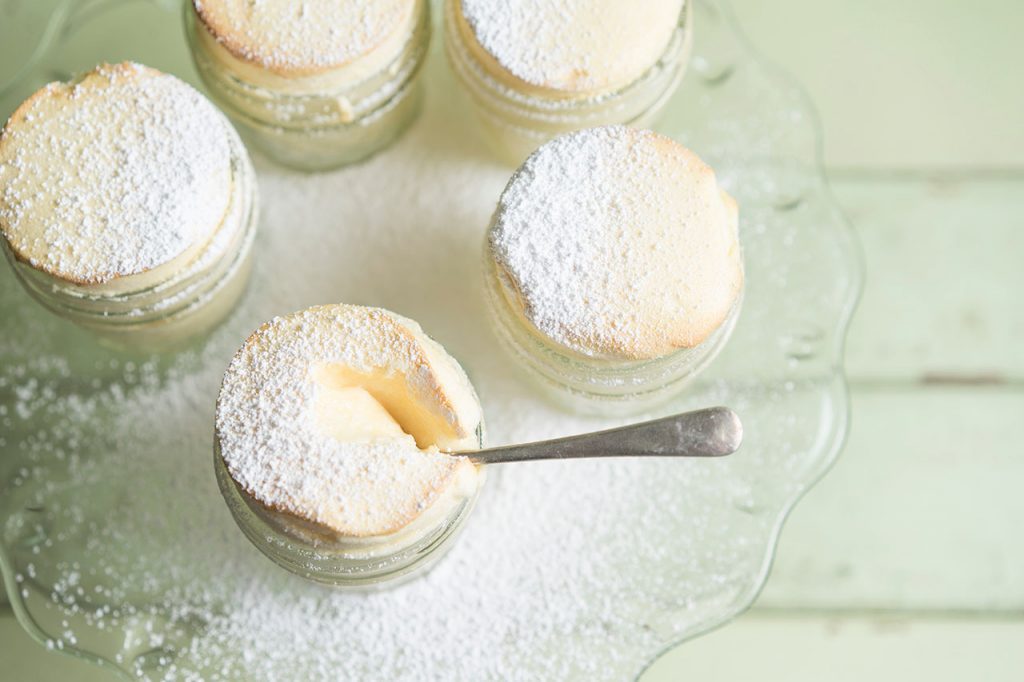 Notes
Eggs should be at room temperature; this helps easily separate the yolks from the whites and help the whites easily form peaks.
It is important to cool the base mixture before the addition of egg yolks to avoid coagulation.
Beat egg whites in big circles, lifting the beater out of the bowl to allow air in as much as possible.
Lime/lemon juice is a vital ingredient so don't miss it at any cost. It helps the egg whites form peaks and creates stability.
When baked, the air bubbles in the whites make the soufflé rise to the top. Cleaning the sides of the bowl helps the soufflé rise with a nice cap.
Variations
This is an extremely versatile recipe. Fillings and flavors of your preference can be added.
Seafood, mushroom, cheese-spinach, coconut, almond, berry and orange are just a few of a growing list of variations you can choose from depending on whether you are going for a savory or sweet dish.
The soufflé dish
Circular ceramic dishes with straight sides are ideal to help the soufflé rise neatly. Ramekins can also be used for individual servings.
Baking
As with anything light and airy that you bake, the bottom rack of your oven is the best place for placing your soufflé to bake.
How do you know when your treatment is done? You guessed right; the toothpick test. If it comes out clean, your soufflé is done. But if the toothpick comes covered in egg, let go for around 2-3 minutes more.
Soufflé is best served immediately.
Here are some awesome videos we found which shows the process
Chocolate soufflé demo
We have more travel and food-related articles here, if you are interested, also comment on us and let us know what you think of our articles