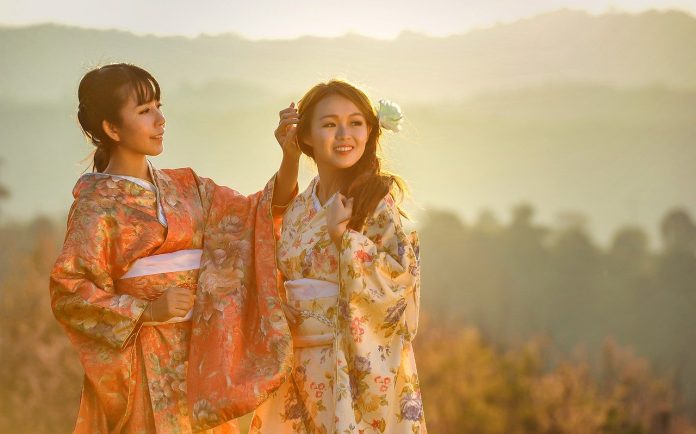 Are you traveling to Japan for the first time? If yes, then you should know more about its safety before planning your tour.
Japan's name in Japanese is "Nippon". The meaning of it is "Origin of the Sun". So the word "Japan" is a Mysterious" word.
Is Japan Safe for Travellers?
Yes, it is the safest country. It is ranked 26th place in the World for its safety. In Japan, two districts are there only for entertainment but these are high-risk areas.
For safety purposes, you can avoid these two districts. But still, you can travel as a group to these districts. Don't forget to keep your personal belongings safe.
Never ever miss your group. Some regions are more likely to be affected by the natural disaster. So, when you plan your visit, it is advisable to do a better search regarding its safety measures How Safe Is It To Travel In Japan?
What are the Things you Should Know Before Making your Travel Itinerary
One of the most expensive countries in the world

Its accommodation cost is high but still, you have options like Capsule Hotels & Temple Lodgings
Peak season months are May, June & July. So, during this season it's expensive but the off-peak season is November. So it's cheaper to travel during this season.
Public transports like Subway & Trains are the best way to get around. It's recommended to use "Prepaid Suica Card", many offers available for this card.
You must respect public transport rules
"Prepaid Suica Card" is the convenient e-money card, it can be used in Tokyo for "Buses, Subway, Trains, Stores, Kiosks, Vending Machines, Lockers and many more. So, you can buy the "Prepaid Suica Card" online and collect it at Narita/Haneda Airports. For more details please visit here
No many trash cans found in Japan. So, it is advisable to keep a plastic bag with you. You can put the trash and carry it till you dispose of it. So, this is the best way that you can enjoy your Street Food tour.

You can rent a Pocket -W-Fi. So, it will be more useful for navigation purposes
No tipping is allowed in Japan
Get to know about high-tech toilets
Valuable Information About Japan
Do you like to know more about Japan? If you are traveling to Japan for the first time, then you must know the following things.
It is an island country and it made up of 6,852 islands. It's in the "Pacific Ring of Fire" because of this Japan has Volcanoes, Earthquakes & Tsunami (it occurs due to higher magnitude earthquakes).
Its capital is Tokyo. Some other major cities in Japan are Osaka, Nagoya, and Sapporo. The highest point is Mount Fuji. It's in the pacific ocean and it has nearly 126.2 million population. It is a UN member.
Japan has a unique culture, arts & music. Sumo is a national sport in Japan. It has the best Science & Technology in the world.
Automobile Industry in Japan is world-famous. It is the leader of the Robotics industry in the world and many more things about Japan.
Where You Should Stay in Japan?
Recommended places to stay in Tokyo, Japan is "Shinjuku, Ginza, Tokyo Station, Shibuya & Asakusa" and it is advisable to find a hotel. Capsule hotels, temple lodgings & dormitory rooms near public transport facilities are also cheaper & convenient.
In Tokyo, you can stay at Downtown Kawaramachi. In Osaka, you can find accommodations near "Namba & Umeda.
Where You Should Try Japanese Cuisine in Japan?
Osaka is best for its food, so try cuisine like "sushi & sashimi. Toki sushi, Harukoma sushi, box sushi & sushi" at markets in Osaka. Also, you can try at the best restaurant "Yoshino Zushi", In Tokyo, you can find street foods such as "takoyaki, yakitori, ramen, udon, and many more items". These are available at Shibuya Station, Jiyugaoka Station, Ramen Jiro, Asakusa, Negiyaki & many more places.
What are Cost-Effective Transport Methods in Japan?
You can use Subway & Train, in Japan Taxis are more expensive. So, you can use the "Prepaid Suica Card" to travel by Subway/Train. So, you can enjoy many deals by using "Prepaid Suica Card"
What are the Best Things to do in "Mysterious Japan"?
Tokyo
Tokyo Skytree
Disneyland
Senso-Ji
Tokyo Tower
Imperial Palace
Shinjuku Gyoen National Garden
Ueno Park
Tsukiji Market and many more things to do
Mount Fuji
The highest mountain in Japan, you can climb the mountain. Don't ever miss this in your itinerary.
Osaka
Osaka Castle,
Dotonbori
Universal Studios
Aquarium
Umeda Sky Building
Castle Park
Tempozan Giant Ferris Wheel
Shinsekai
Kyoto
Most visited cities in Japan. If you are traveling to Japan for the first time you must visit this city.
You can see " Kyoto Imperial Palace, Golden Pavilion, Arashiyama Bamboo Grove, Nijo Castle & Nishiki Market, etc..
Hope you have enough information to make your travel itinerary. Japan has its other best place "Cherry Blossoms in Okinawa". Don't forget to include this to your Travel Itinerary
First-time visitors should never miss trips to "Tokyo, Kyoto & Osaka". "Spring Season" in Japan is adorable. So recommended visiting Japan during "Late Spring" & "Late Autumn". Its scenic views are unbelievable. You will never forget this tour of your life.
In the above article, we explored many things about "First Time Tour to Mysterious Japan". Hope this is more useful for "First Time Travellers to Japan"